5 Simple Ways to Start Using Video for Business Growth
If you are looking for the easiest way to grow your brand, consider using video for business. Video content can bring an influx of customers to your website or social media page.
However, not every business knows where to start with video for business. Some confuse it with traditional advertising, and others end up creating 10-minute-long videos with low engagement rates. Either way, your video for business growth strategy may not be as successful as you hoped it would be.
What Does Video for Business Mean?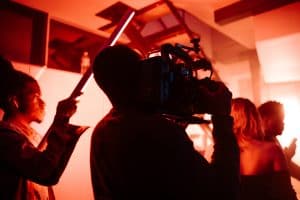 Essentially, 'video for business growth' means creating visually appealing video content that resonates with your customers. In terms of SEO and business growth, customers prefer watching short videos.
If you are trying to develop a strategy for video for business, then it is time to consider a few factors first. Determine your video budget, advertising budget, and target audience first. Once you have a clear plan in mind, it is easier to create successful video for business growth strategies.
How to Use Video for Business Growth
Your business videos don't need to be confined in a cage. With video content, you can let your imagination run as wild as possible. Here are 5 popular types of video business growth content that you can start with:
1. Advertisement Video
While it may sound like common sense, your commercial video is still the most important one for the business. Advertising your product means pushing it out into the world without actually going into the details of how it works.
These advertisement videos focus on showing off the product itself. Keep it as short as possible with sharp color schemes to make the video as attractive as possible. Remember that customers might be scrolling through their social media when they see your video. Your goal is to make them pause and watch the entire thing.
2. Live Action Explainer Videos
If you want to do something creative, consider creating a live action explainer video. While traditional explainer videos are animated, you can always use real actors to demonstrate how your product is useful.
With this live action strategy, customers can feel more closely attached to your company. Live action explainer videos work especially well with consultancy firms, restaurants, and tourist agencies where customer relationships are the top priority.
3. Company Story Video
If you want to encourage brand loyalty, then company story video is the best strategy. Use a short video to demonstrate your brand values and culture. You can also talk about how the company started and where it aims to be in the future.
Remember that company story videos work most effectively with existing clients. This type of strategy can be used as part of the consideration phase of the customer sales funnel.
4. Product Demo Video for Business
If you provide a technical product or service, the best way to get customers is by showing them how it works. For tech firms or software development companies, demo videos are a great strategy. In a single video, you can include FAQs and in-app support to create a close bond with your customers.
A product demo video for business works great with new customers who are considering making a purchase. Some customers might feel motivated to purchase your product/service if they know how it can be used.
5. Branded Video Content
If you want more people to know about your new company or latest product, opt for branded video content. Focus on your core audience and create a compelling 60-second video to capture their attention.
Branded video content needs to be fun, energetic, and attractive. Use bright colors that complement your brand logo and integrate unique ideas.