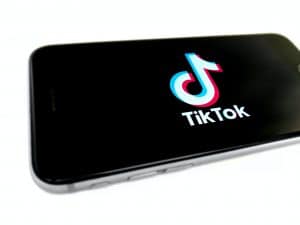 Is TikTok Marketing Right For Your Company?
Social media marketing is an evolving market. You can wake up every day to new trends and new algorithms ruling the diverse world of social media. If your company wants to dive into social media, then TikTok marketing might be your best option.
The latest social media trends always seem to originate from TikTok – a video-sharing app that has millions of users hooked to it. User can add music, filters, built-in effects and much more to their short videos. As fun as that sounds, many companies have now diverted to TikTok to create engaging content that can attract a large audience.
Why Choose TikTok Marketing?
TikTok marketing is still a relatively new concept. The app only introduced its first advertising options and creation features in early 2019. Although TikTok for business is still growing, there is no denying that the platform can give you access to a variety of demographic groups.
Statistics show that up to 41% of TikTok users are between the ages of 16 and 24, with 66% of users being under 30 years old. If you are targeting a young demographic that can be easily entertained with fun videos, then TikTok marketing can become a great strategy for your business.
Things to Consider with TikTok Marketing
If your company wants to consider using TikTok marketing strategies, then there a few things you should keep in mind. Here's what you should know about advertising on TikTok:
1. Target Market
Despite TikTok's remarkable growth over the past few years, it seems to be more popular among the younger audience. Before launching a TikTok marketing campaign, you should consider whether your target market is a young demographic who uses this entertainment platform. Make sure that your product or service is affordable enough for the younger generation to actually make a purchase.
While more demographics are slowly making their way to TikTok, it is important to consider real facts first. If your target market is young adults, then TikTok marketing could help you achieve the company growth you desire.
2. Advertising Budget
TikTok's algorithm allows users to grow their accounts organically. Even if you don't have a very large marketing budget, you can still use SEO strategies to make the account popular. For those who have struggled with organic engagement or visibility on Facebook and Instagram before can understand why TikTok is currently booming with users.
However, if you have a separate marketing budget, then things can be easier. Advertising on TikTok is definitely more effective but can be quite expensive for startups and small businesses.
3. Use Expert Guidance
Once you have created a TikTok account for your company, it's time to start taking some tips from the experts. Follow accounts that are similar to your niche and look at the type of content they are creating. Most audiences love watching how-to videos or when brands jump on trends.
Consider using expert guidance when it comes to TikTok messaging, formatting, and unique ideas for a campaign.