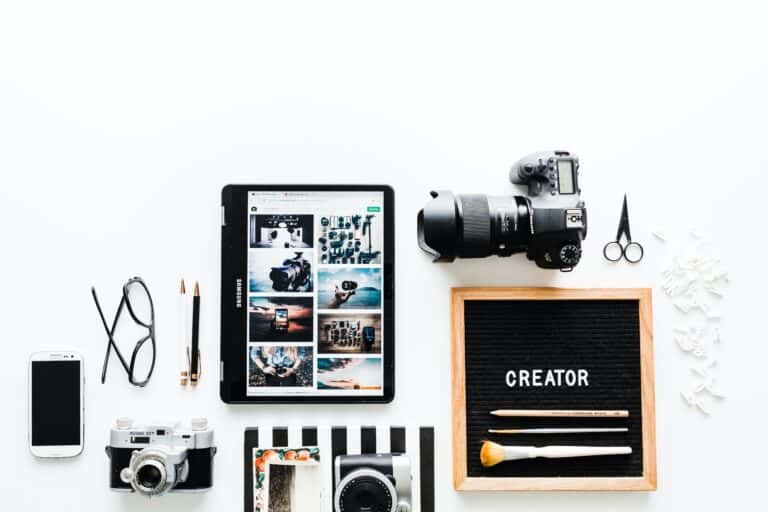 Pictures and blocks of text are just not working anymore – which is why every business needs to learn the art of video marketing.
In an age where augmented reality and 360-degree interactive videos are the real-deal, your marketing strategy needs to have the word 'video' in it.
In the US alone, digital video marketing is an industry that's worth over $135 billion. Almost 80% of marketers who aren't using videos already plan to get started right away, and 99% of those who use video marketing are planning to use it more often.
If you aren't already working on video marketing, now is the best time to begin. In this guide, we'll be talking about everything you need to know to get started and make the most out of videos.
From types of marketing videos and making these videos yourself, to distributing and analyzing the success of your content – we're covering everything. Let's get started!
The Basics of Video Marketing
Essentially, video marketing involves the use of video content to raise awareness for your company, create engagement, and boost sales levels. It's often considered a part of digital marketing and even includes content marketing.
Even though almost every business is using video marketing now, it wasn't always so widespread.
Let's Talk About History
Video marketing was born back in 2005 when YouTube was launched. Soon after, Google bought YouTube and within the next few years, there were up to seven different types of ads on the platform.
In 2010, video marketing entered mainstream media. It became massive over the next four years, finally making it accessible for those on small budgets.
With modern technology, it is now incredible easy to make high-quality videos, making it far more popular with marketers. Not only that, but the rise of smartphone technology has now made it easy for consumers to watch videos.
When the pandemic hit in 2020, online media consumption increased by 215% in the US. By 2022, we believe that 82% of global internet traffic comes from videos.
In the past, anyone who wanted to use video marketing needed a huge budget and access to high-quality resources. Now, it's possible to make an entire video within 15 minutes using just your smartphone.
The demand of video marketing has even increased with the rise of social media. Analytics show that posting videos on social media platforms can boost your engagement far more than only text and image-based posts.
Why EVERY Business Needs Video Marketing
It's crystal clear that if you need your business to succeed and your profits to skyrocket, then you need some videos to amaze your customers.
To help you understand what that means, consider a simple question: when was the last time you made an online purchase without watching a video?
With the rise of social media, every customer is now looking for visual content that they can rely on. In fact, some astonishing statistics prove that customers are more likely to purchase a product if the brand has video content.
Living in the World of SEO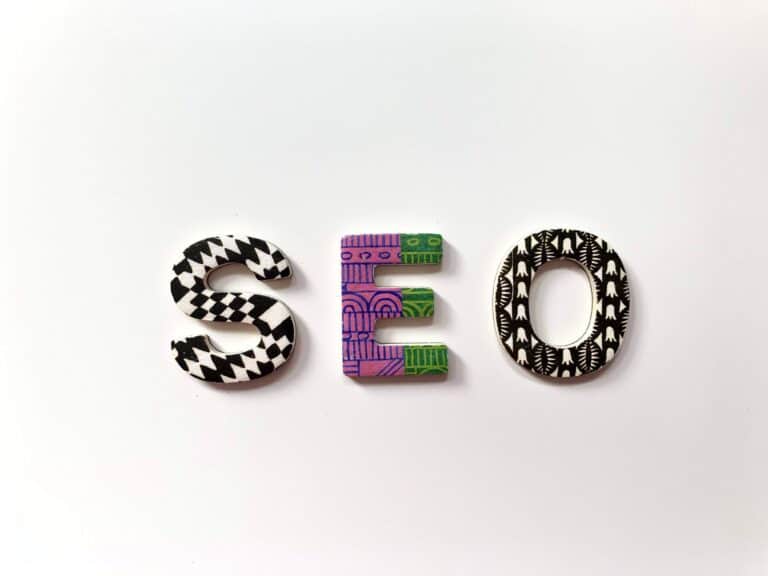 Videos not only attract customers to your brand, but they also help you rank better on search engines like Google. Whenever an internet user searches for a product or service on Google, your website can be the first to show up if you make use of video marketing.
Many websites experience a search engine boost when they add videos because it improves both page quality and the amount of time visitors spend on the site. 83% of marketers even said that video marketing helps them generate more leads.
Videos haven't only transformed how businesses use marketing and how customers shop, but it also changed how salespeople convert prospect customers. Service teams can support customers through educational videos like tutorials and testimonial videos.
In a world of SEO, video marketing is useful through the entire sales funnel – not just brand awareness. We're going to talk about the entire funnel in detail below, so keep reading.
Influencer Marketing is a Big Thing Too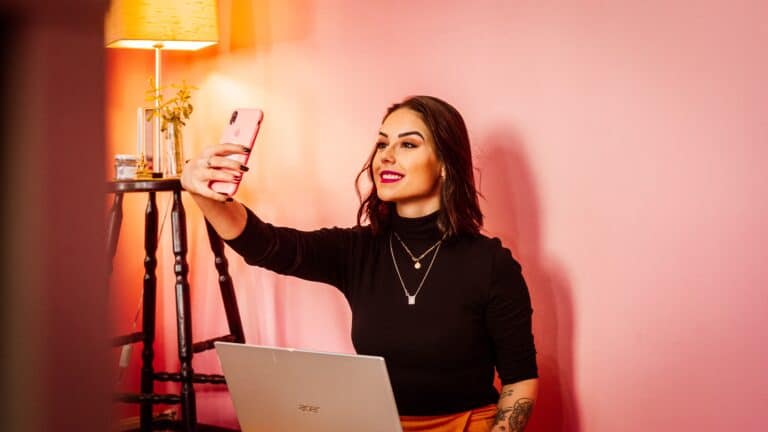 In the modern age, users aren't just learning from branded videos. Instead, Millenial and Gen Z users want to learn from each other. According to HubSpot, consumers prefer authentic videos of people using a product instead of a high-quality one that looks artificial.
And that brings us to another important thing – influencer marketing. This industry has grown up to $16.4 billion in 2022, and all for good reason.
Influencer marketing is when you engage popular social media users to test your product or service and post a video about it. This form of video marketing is taking the lead because it provides far more value to the consumer than traditional ads.
All this data only reveals one thing: your business needs a fool-proof video marketing strategy.
How to Make a Video Marketing Strategy
You wouldn't spend millions on a commercial at the Super Bowl without researching first, right? The same goes for video marketing.
By developing a proper video marketing strategy, you can have a complete guide of everything that needs to be done. From your budget and timelines to production process and conversion metrics, this strategy covers all the aspects of having a successful video marketing campaign.
Before we get to the specifics, here are all the steps of building a video marketing strategy:
Start by setting video goals
Find the target audience – your potential customers
Understand the story you want to tell
Create a social media calendar to track your deadlines
Set a fixed budget
Set Your Video Goals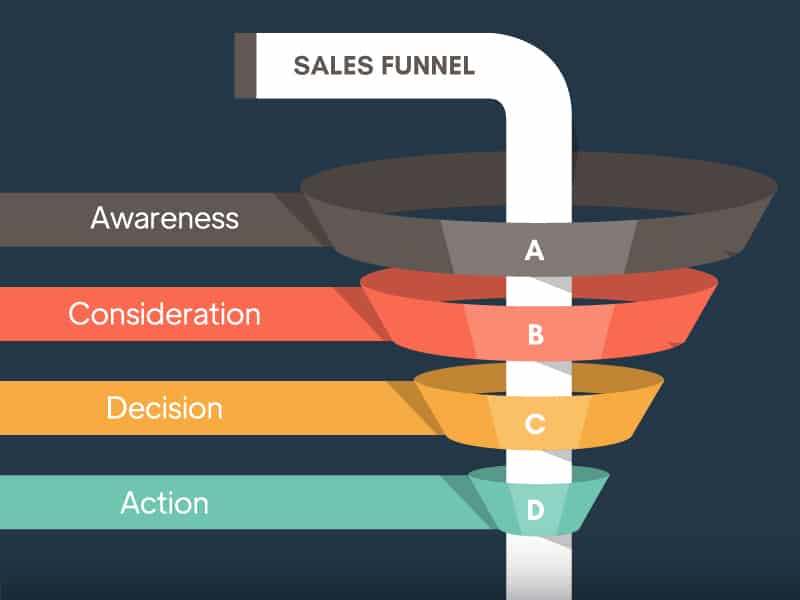 Before you start filming a video, you need to have clear goals in mind. Your video's goals should align with the goals of your business. If you run a clothing store, for instance, then your video can create awareness of how your brand is better than the competitors.
Ideally, you can create a separate video for every stage of the sales funnel. This helps you reach customers at every stage – from getting to know about your company to making a purchase.
If you want to start off slow, then you can define your priorities. Depending on whether your business is well-established or just launching, you can choose which stage to target first.
Here's an easy explanation of the four stages of the sales funnel:
Video marketing for this stage involves attracting new customers and introducing your company to the target audience. Here, your main goal is brand awareness so promo and ad videos can fulfill the purpose.
Once your audience realizes that they have a problem that you offer a solution to, they are considering making a purchase.
Potential customers might be researching various brands, asking friends for recommendations, or most importantly, watching product reviews. If they can find good videos of your product, then you can nudge them to move to the next stage of the funnel.
At this stage, your customers only need proof that you are their best option. You can create customer testimonials to prove that your product or service is far better than competitors.
Now that the customer has made a purchase, you need to work on this stage. Video marketing at this post-conversion stage can boost customer satisfaction by providing good content that adds value to their purchase.
If you are trying to decide which type of video marketing to focus on first, then we have a simple solution for you.
If you want to attract new customers, you can create a video for the awareness stage. To engage your audience, consider making a consideration stage video. If you have a high cart abandonment rate, then you can create a decision stage video. Keep the action stage video reserved for when you want to gain brand loyalty or boost employee productivity with an internal video.
Know the Target Audience
Before you start video marketing, you need to know who you want to appeal to. Your target audience consists of your potential customers – people who are likely to purchase the product or service that you are offering.
One useful way to understand your target audience is by creating a persona of your ideal customer. This customer is one who would be the best fit for your product, someone who can get the most benefit from it.
It's not always easy to project which type of customers would be fitting for your business. You can use market research data to identify certain patterns like age, gender, and location of those who purchase similar products or services. However, for digital video marketing, you might need to dig a little into interests, industry, and role.
The better your customer persona is, the easier it will be to create a video that appeals to them.
How to Create a Buyer Persona
If you're confused about what your buyer persona can include, here's a checklist that you can use:
Age
Gender
Location
Interest
Social media channels they use
People they follow
Occupation
Industry
Preferred video content
You might not be able to tick everything on this checklist, and that's okay. The most useful ones for video marketing are social media channels and preferred video content. These two aspects can guide the type of videos you create and where you can market them.
For instance, your persona might spend a lot of time on Instagram and YouTube looking at home renovation videos. If you run a home décor business, you can make how-to videos to show where your customers can use your décor items and post these videos on Instagram and YouTube.
Tell a Story
Successful video marketing campaigns always tell a story. Even though this can be the most difficult part of creating a strategy, it is also the most fun.
You can use this framework to set up your story:
Protagonist – This can be your buyer persona
Conflict – Show a challenge in the customer's life
Quest – Introduce your product or service
Resolution – Show how your product or service resolves the conflict
With these four elements in mind, you can easily take the viewer on a journey that aligns perfectly with the goals of your business.
When crafting the story, consider what emotion you want to show to the viewer. Should they laugh or feel inspired after watching the video? Emotions are important because your props, location, wardrobe, and even colors will reflect them throughout the video.
While creating the story, don't forget to write down an entire script or make a storyboard for a more planned production process. We'll be talking about scriptwriting and all other procedures of filming the video later in this article.
Make a Social Media Calendar
A well-planned social media calendar can help you make the most of your video marketing strategy. It removes any last-minute stress and helps you create the visual content while adhering to deadlines.
Like the name suggests, a social media calendar is an overview of all the content you plan to create in a given time frame. You can define the goals, stage of the sales funnel, target audience, and style for each video.
Your social media calendar can include two types of content:
Organic Content
This refers to the videos that you share on your own social media platforms to engage with an existing audience. These are typically unpaid and should relate to the interests of your audience. Ideally, these videos should boost conversion rates.
Paid Content
If your business has just launched or organic content isn't getting the engagement that you want, you can opt for paid content. These are video ads that you can pay to run on various social media platforms, including Facebook and Instagram. Paid content is versatile, so you can use it for any stage of the funnel.
The main purpose of your social media calendar is to plan for both organic and paid content. This way, you can retain existing customers and reach out to new ones simultaneously.
If that sounds like too much work, then you can prioritize the type of content you need right now. For instance, reserve your paid content for large events like Black Friday, Mother's Day, or Christmas. These are times of the year when you can reach a wider audience as people are encouraged to shop.
In contrast, your organic content needs to be posted more frequently to keep your existing customers engaged. Both Facebook and Instagram have algorithms that provide more reach to those accounts who post regularly.
Apart from planning the content, you also need a timeline to stick to. Ideally, video marketers can make several timelines for different things such as planning, production, and distribution.
When you look back at your social media calendar, everyone on the marketing team would have a sense of accountability of when certain things need to be done. This can drive team productivity and give everyone a great sense of purpose.
Plan a Fair Budget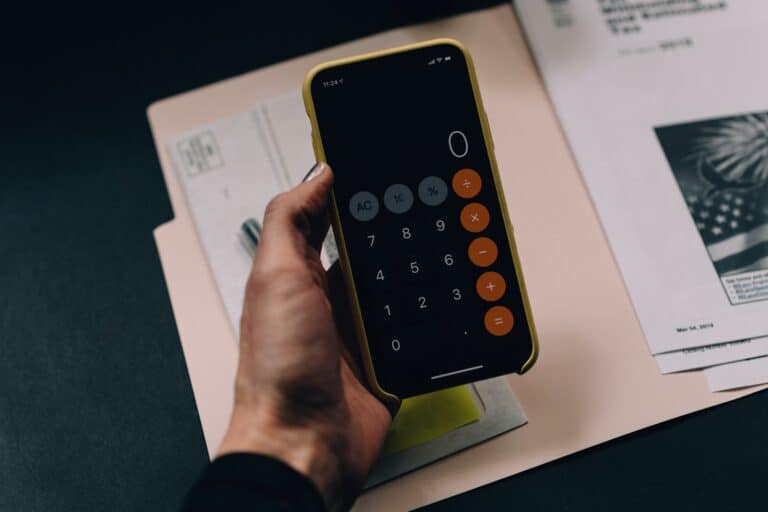 What good is all that planning without the cash? Let's be real, you need a proper budget to make successful marketing videos that serve their purpose.
You don't need a huge sum of money to start video marketing. Instead, you can make the best use of all existing resources. Consider which videos you can create in-house and which you need to outsource to a professional production house.
Certain videos might cost you more than others, but make sure they bring higher returns too.
Trending Marketing Videos
Everyone needs to draw inspiration from somewhere. If you haven't selected which types of videos to make, there's no need to worry. We have a list of all types of trending marketing videos that you can use for yourself.
Remember that the type of video you make should fit the purpose. Always consider which stage of the sales funnel you are targeting and which business goals your video should reflect.
Even if you don't have your video goals yet, you can still use these video types to understand how video marketing works. Chances are that you'll use most of these videos somewhere down the funnel.
1. Ads and Promos
We've all seen video ads pop up somewhere on our feeds or on TV. Promotional videos can take many forms, but they are typically used at the 'awareness' and 'consideration' stages of the sales funnel.
You might notice that video ads are targeted to engage customers by directly talking about a product, service, or business.
For the 'awareness' stage, a promotional video is used to share the brand's values, introduce products, or tell an origin story to develop customer's interest.
Down the funnel at the 'conversion' stage, video ads need to feature a strong call-to-action that encourages customers to make a purchase. These are usually included as 'Shop now' buttons or a voiceover saying, "Call now to book the first seat."
These commercials only last somewhere between 30 seconds to one minute, which ensures that your customers don't get bored. Through video marketing, you can distribute ads as paid content on social media or as organic content on your website.
2. Social Media Video Marketing
Social media is all about short video clips that are only a few seconds long. You might notice that brand videos on Facebook or Instagram try to be as playful and engaging as possible.
The best part about using social media video marketing is that you can be as creative as possible. Film lifestyle shots, montage of scenes, short interviews, or just some super aesthetic shots of your product. In any case, your goal is to interact with the target audience in a fun way.
Video marketing on social media usually involves videos of 30 seconds or less. You should pay extra attention to social media features like muted auto-play or video looping to use them to your advantage.
Here are a few popular types of social media videos you can use:
Instagram Videos
When you scroll through your Instagram, you'll notice many videos pop up as 'sponsored.' Most of these videos are short, but they also start with something creative enough to catch your attention.
Oreo, for example, is known for its super simple yet creative social media video marketing. This video on their Instagram works as a great example of how they use simplistic ideas to catch the viewer's attention and retain it until the end of the video.
https://www.instagram.com/p/BDin77DxtAH/?utm_source=ig_web_copy_link
Notice how Oreo uses the sound-off feature in this video in a very smart way. Even though the sound of pen on paper doesn't really require sound, it still sounds satisfying if the user chooses to turn the sound on. Either way, the video is engaging enough.
When you're planning for your next Instagram video marketing, make sure your video is either interesting enough that viewers turn the sound on, or it should make sense without the sound too.
TikTok Videos
Unlike Instagram and their aesthetic, TikTok makes good use of challenges and trends. In fact, many social media memes start on TikTok and that's a great opportunity for any business to boost their credibility.
The fun part about using TikTok videos is that you don't need a huge budget or professional video editing. All you need to do is keep up with existing trends or make one of your own. Most TikTok videos are filmed in a single room, car parking, or even gardens. Here's a detailed guide on TikTok marketing and whether it's right for your business.
Every business can try to include TikTok on their video marketing strategy because it gives you a fair playing field. Even accounts with zero followers can end up on the 'For You' page through the viral natured algorithm.
Take a look at how Elf created their own 'Eyes Lips Face' challenge on TikTok. The result? Massive brand awareness and sky-rocketing engagement rates.
YouTube Intros
If you run a brand YouTube channel, then you need to make an eye-catching intro. Ideally, a YouTube intro will explain what your channel or brand is about and includes the title of the video.
Intro videos are a great tool to use for the 'awareness' stage in the funnel. Even if someone accidentally stumbles upon your YouTube video, they can immediately learn about your business.
Here's how you can make your very own YouTube intro:
3. Explainer Videos
When you have a product or service that isn't very mainstream, explainer videos are your best friend.
These videos can help teach your audience about your product, service, or brand. Any video can be an explainer – it just needs to focus on how your brand can help solve a certain problem.
Explainer videos can be used at the 'awareness' or 'consideration' stage as they are excellent introductions for your business. In 1-2 minutes, you can explain what your company does and why that should matter to the customer.
You can create an explainer video by answering three simple questions:
What is the audience's main problem?
How can your product or service fix that problem?
Why should a consumer choose your brand?
If you can answer these efficiently in an interesting video, then your explainer video is complete.
Look how Google used this strategy as part of their video marketing. Even though they were explaining a complicated product, they made it sound as easy as cake.
4. Product Videos
Do you want to show off how beautiful your product is? That's what product videos are for.
Not only that, but these videos also tell your audience about the top features of your best-selling product. You can show how your customers can use the product in various ways and how it's better than similar products in the market. Read this guide on the top 5 tips to make a promo video for any product!
Remember that product videos are efficient when you are targeting the 'consideration' stage of the funnel. Since your audience is actively making comparisons between you and the competition, use a product video to set a high precedent.
There's no compromise on budget when it comes to product videos. Use high-quality production and great sound to communicate just how amazing your product is. These videos are only about 30 seconds long, so you can share them on any medium including social media, website, or through paid channels.
When we talk about product videos, the first company that comes to our mind is Apple. Take a look at their latest product video that makes us want to head to our nearest Apple store right now.
5. Sales and Discounts
On major shopping dates when your audience is ready to bring out their wallets, your video marketing should include sales and discount videos. These feature a limited time offer that push your audience towards conversion.
Sales and discount videos need to be timed perfectly. We suggest that you post them a few weeks before holidays like Christmas, Black Friday, Father's Day, etc.
Sales videos are simple and to-the-point. You need to tell your audience about a percentage discount, bundle offers, or reduced-price products. At the end, make sure you include a time-restricted call-to-action, such as "Don't miss out" or "Valid for today only." This way, your customers are more interested in your product and head to your website to make a purchase immediately.
Since everyone loves discounts, you are free to run your sale videos everywhere. Add them to your website, social media, landing page, and even your newsletter.
6. Customer Testimonials
New customers might trust your company more if it has positive reviews. Instead of sending them off on a hunt to find reviews themselves, make the job easy through customer testimonial videos.
These videos make use of your existing customers to prove that you're a trustworthy business. Since customer testimonials are versatile, they are often used at either the 'consideration' or 'decision' stages of the funnel.
You're free to use anything for these videos, including number of customers or industry awards as social proof. Testimonials need to come directly from the customers, so encourage a few of your most loyal ones to be part of the video.
To really appeal to an audience on social media, try making testimonial videos using selfie mode. You can post these on your stories or as an Instagram reel. Whatever the customer says should always be realistic, believable, and relatable.
You can take some inspiration from this testimonial video from Amazon.
Instead of making individual ads, they decided to compile a few customers' reviews to create a remarkable business testimonial. This approach best suits businesses like Amazon who already have a huge customer base – and that's exactly what their video represents. It's the perfect display of how Amazon helps improve thousands of peoples' lives.
7. Launch Videos
Launch videos are reserved for the 'awareness' stage of the funnel. You can use other types of videos explained earlier for a launch video, including an explainer or a promo.
Depending on the type of product or service you sell, you can choose to create a launch video that portrays it perfectly. Your main goal is to hype the thing that you're selling. In some cases, you just need to show it off in an intriguing manner. If you're selling something that's revolutionary and new, then you can dive into other aspects like usage and utility too.
Always try to include exactly what your target audience is looking for in a new product or service that they purchase. For instance, you can narrate a solution to their problem, and you've got your launch video.
That's exactly what Spotify did back when they were launched. It's been a long time since this video was released, but it still serves a perfect example of what launch videos should look like. There's a fun animation, interesting music, their bright green brand color, and line-drawn characters that are much like Red Bull's video marketing.
The reason we're mentioning this video here is because it does everything a launch video is supposed to. There's excitement, anticipation, and product introduction – all in one.
8. Listicles and Editorials
We kept this style of video as the last one because it's more about content marketing than video marketing.
Listicles and editorials are used to engage your audience with information that they would like to know more of. In many cases, these videos are produced in a series that break down a complicated concept.
These videos are typically used at the 'consideration' stage of the sales funnel because it builds user engagement and defines your brand better. If you're using listicles and editorials to tease longer content, then you can post them on your stories and link them to more detailed YouTube or IGTV videos.
In essence, listicles and editorials give viewers a taste of the bigger picture.
Editing Styles for Video Marketing
At this point, we expect that you've decided what type of video your business needs. Now, it's time to focus on style.
Style is the term we use to refer to the broader view of your video marketing. It's about the tone of your video, the message, and the way you tell your story. If you can pick the right style for your video marketing, then you can easily attract the audiences' attention enough to make them convert.
1. Lifestyle
Remember that buyer persona that you made earlier? It's time to use it here. In a lifestyle video, you need to make a video that appeals to the ideal customer. After watching it, they should be able to visualize how your product or service can improve their quality of life.
To film a lifestyle video, you need to focus on visuals, action shots, and some stunning angles to set the right mood. When a customer watches the first 10-seconds of your lifestyle video, they should be able to determine the theme of your product.
For example, if you are selling a modern and sleek product, you can create a video with minimalistic aesthetic and modern accessories. If you're appealing to a high-tech, Gen Z population, then your video should showcase functional utility and modern culture.
2. Narrative
Using a narrative for video marketing is a smart move. Not only are you talking to the customer directly, but you're also using the four basic elements of a story.
A narrative video takes your viewer through a relatable journey.
They often start with a protagonist in his every-day life and facing a common problem. Here, the word 'common' is essential because the problem needs to be something that a wider audience can relate to. Then, you can introduce your product or service into the protagonist's life and offer conflict resolution.
But you don't have to stick to that traditional format. Contrary to popular belief, narrative videos can be incredibly creative too. You can show a story of a frustrated customer who isn't very good at following directions to find a store if you run a web-based business. You can even create a fictional hero character of your own and show their journey of finding your product.
Remember that a narrative video should be memorable enough to leave a permanent mark in the viewer's mind.
3. Mini Documentaries
Viewer attention spans are at the highest when videos are under a minute, so try to make a 'mini' documentary instead of a real one.
These videos aren't focused on your brand's aesthetic at all. Instead, they are all about your core values and mission statement. With mini documentaries, you can show the audience what your company stands for and why that matters.
For example, if you sell organic products, you could make a mini documentary about how packaged and preserved foods are bad for your health. This way, you're representing a core value of your business: sustainability.
Your mini documentary can include interviews with key stakeholders like founders or customers but try to be as creative as possible for video marketing purposes. Tell your story through visually appealing shots to retain viewer's attention.
4. Animation
People love watching animated videos. These short and sweet videos have the power to engage and captivate viewers in a very versatile manner.
Almost any type of video can be made as an animation. But through our research, we've noticed that it is most useful when explaining difficult concepts such as new technology.
Remember that animations can also be added as a sub-part of any other style of video. For instance, you can add small animations in your lifestyle video to make it more interesting for the viewer. If you're using a narrative style with a fictional hero, then animations can make it far more relatable.
However, animated videos can take a long time to produce. While we don't recommend using them for paid video marketing, you can always plan for them in your social media calendar for the future.
Topics to Include for Video Marketing
Video marketing is a very diverse playing field. The longer you explore, the more topics you'll discover.
But no business has the time to create a video on every single topic in the world, so they need to define their priorities. Since you need the right topic for your video marketing to reap results, it might be difficult to find a subject that appeals to your audience.
If you're trying to choose the perfect topic for your marketing videos, here's how you can jumpstart your ideas and get the creative juices flowing through your brain.
Ask the Target Audience
Who are you making these videos for? Your audience.
There's no better person to tell you what topics your videos should be on except your buyer persona. Remember how you researched the interests of your audience when developing that buyer persona? That's what you need right now.
Try to figure out what type of videos your target audience watches and what they want to learn about. Make a list of all the things that you can think of first, and then start narrowing the list down to the perfect idea.
Look at the Competition
If you can't reach your target audience or get into the buyer persona's head, then just take a look at your competitors.
Spend a few hours scrolling through competitor's websites and social media platforms to see what they are posting. Then, you can check which of their videos have the highest views, likes, and comments. This will give you a fair idea of the content that your target audience is looking for.
Once you start researching several competitors, you will start to notice common themes in their video topics. To be on the safe side, you can create a similar video and see if that boosts your engagement.
If you are someone who likes to take risks, then consider making something that's completely different from what everyone else is doing. If it resonates with the audience, you may end up stealing some of your competitor's customers too – which is the ultimate goal of video marketing.
Do SEO Keyword Research
Keyword research is the best way to find out what your customers are searching for on the internet. If you can give them that, then consider your video marketing successful.
With SEO keyword research, you can find the topics that interest your audience as well as their level of interest. When you find a keyword, you should choose the ones with the highest volume. This represents a huge level of interest amongst a majority of your target market.
One hack for SEO keyword research is to use tools like Ahrefs and SEMRush. These tools can help you spy on competitors by telling you which keywords bring most of your competitor's web and social traffic.
Once you find the right keywords, you can generate some high-volume variations of them to create your own video topic. Try not to use the exact same titles as your competitors. Instead, be creative with the keyword to spark the viewer's interest.
How to Start Video Marketing Today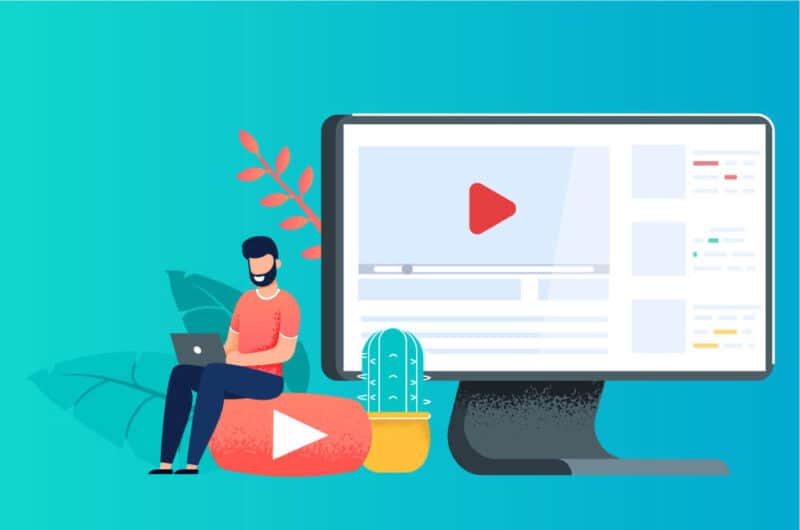 Gone are the days when you could only make videos by hiring a professional studio. In the modern day, you can DIY it in your own office. Not only does this save money, but it also allows you to be as creative and authentic as possible.
Without further ado, here's how you can start video marketing right now.
Make a Storyboard
The key to any successful video is planning. Before you pick up the camera, figure out exactly what you want to film.
At this point, you should already have a video type, style, and topic in mind. Align these three things with your brand goals and you have a story.
You can sketch out the entire story using a storyboard format. Don't just write your ideas down on paper but visualize them to see how they would look in a video.
Then, you can start working on what type of shots you want. If you have a big budget for a global video marketing campaign, then you can always hire someone to draw out the storyboard for you. If not, all you need to do is list your story down scene by scene.
Always add notes to your scenes such as:
What action is taking place
The duration of a scene
Any text or visual effects that need to be added
Write the Script
Now that you're done planning the video, you can start making it a reality. Most types of video marketing include a proper script.
Start the script in the same way that you would write a blog post. List the key points you want to include in an order – much like a blog outline.
If you want to be even more organized, then try making a two-column script. Your audio script such as dialogues or voiceover should be in the left column and add all the visuals to the right column. With this practice, you can easily start to visualize what your end product will look like.
When writing a script, try to be as engaging as possible. Instead of making your viewer wait until the end to understand what the video is about, tell them in the start.
Another useful thing to remember is to use conversational and relaxed language for your script. When someone reads it out, it should never sound like a robot is saying it. Use small sentences, write in first person, and focus on the visual language instead. Video marketing is all about saying less and showing more.
Video scripts are shorter than you would expect. Typically, a 1-minute video is only 120 words on a script.
Set Up the Self-Production Studio
Producing a video yourself is easy and quick if you are using the right tools. Use this guide to list down everything you will need, set up the studio, and you are ready to go.
Some basic equipment that you will need includes a tripod, camera, microphone, and lights.
A tripod will help you film a steady scene. Before buying a tripod, you might need to research a little about the type of camera and lens you are using. If you don't want things to get complicated, then you can always buy a smartphone tripod and use the camera on your phone to film.
Modern-day phones have HD cameras built-in, so you don't even need to invest in a professional camera if you don't need it. Remember that video marketing can be as budget friendly as you need it to be.
While both professional cameras and smartphones have internal microphones, we suggest you invest in sound equipment. This is especially important for explainer videos where you need to add voiceovers or for testimonials where you need dialogues.
Instead of breaking the bank, you can choose an inexpensive option such as the Movo VXR-10 Pro if you are recording on your phone. This mic helps you capture high-quality audio on the move which works perfectly for video marketing.
The last thing you need is good lighting. If you are on a budget, then simply head to your local supply store and get extension cords and clamp lights. You will also need a few light stands that you can source through Amazon.
Most studios use a three-point lighting mechanism. Your key light is placed at a 45-degree angle from the subject, right above their head and aimed downwards. Next, you need another light at the opposite 45-degree angle on the eye level of your subject. The second light needs to be dimmer than the key light, but with the same type of bulb. Last, you need a backlight which is placed above and behind the subject.
And that's it! If you can turn a room in your office into a DIY studio, then you can start your in-house video marketing immediately.
Start Filming
If you're not using animation, then you need a few actors to star in your video. Try to cast talent that represents your buyer persona – someone that the audience would relate to.
For instance, if your target audience is middle-aged women who buy luxury skincare, then you can cast a middle-aged woman to be in your video. It's as simple as that.
Even if you're making an animated video, you still need to find the right voiceover artist. Your goal should be to cast someone who is a good representation of your video's aesthetic. For instance, the voiceover should be calm and relaxed for a lifestyle video, but hyped and energetic for one that is aimed towards Gen Z.
Once you have your whole cast ready, you can set up the lights and start filming in your in-house production studio. Filming takes the least amount of time if everything else – including your script and studio – is prepared beforehand.
Video Editing
You can either choose an online video maker or a professional editing software to compile your video. If you can get the basics of editing right, then your video marketing efforts can be a huge success. If you want to make a slow-mo video, here are a few useful tips you can use.
Here are a few things that you should consider:
Coloring
High-resolution footage
HD audio
File type
During editing, you will be compiling all your footage together into an impactful video. Then, you can either add a voiceover or background music to set the mood for the video. Lastly, if you need to add any animations, this is where you'll be editing them into the final draft.
The reason why we mentioned file type as a fundamental element of editing is because they affect how your video is streamed. If you want to upload the video on social media, we recommend using MP4. This tones down the size of your file while maintaining high audio quality and video resolution.
The Final Part: Distributing the Video
Once your video looks exactly the way you want it to, you're ready to start distributing in on different channels. At this point, it might be beneficial to revisit your goals to ensure you get the distribution channels right.
In the world of video marketing, here's where you can upload the final product:
Social Media Video Marketing
Your social media platforms are the best place to reach your audience. You can either post your video on your feed as organic content or run it as an ad for paid content. Either way, make sure your video is optimized to suit the requirements of that particular platform.
For instance, Instagram video marketing involves portrait videos. If you have a landscape video, consider posting on Facebook.
Your Website is Great for Video Marketing
If your landing page has a video, it is likely to rank higher on search engine results. Don't just restrict your videos to the homepage, but feel free to add them on ecommerce pages too. If you have how-to or explainer videos, then you can always include them on your website to increase conversion rates.
When it comes to posting videos on your website, the more the merrier! Not only do videos bring more visitors to your website, but it helps keep them engaged as they browse.
Video Marketing on Your Blog
No matter what your video is about, you should post it on your blog. When visitors go to your blog, they expect to find all relevant information about your brand, product, services, and everything else.
From customer testimonials to launch videos, put everything on the blog along with some content marketing.
Email the Video
If you send a newsletter to existing customers, add your videos to it. This direct line of communication can help engage customers to make more purchases and drive brand loyalty. Here's why you should use videos for email marketing.
Whenever you are launching a new product/service or offering a discount, make sure you send the announcement video directly to your customers' inbox.
Measuring Success with Video Marketing
Now that your video is uploaded and customers are watching it, it's time to determine whether your video marketing efforts were worth it.
While it's easy to become obsessed with only one metric, successful video marketers always focus on more than that. We're not saying view count isn't important, but other metrics might offer more insight about your video marketing campaign. Here's a detailed guide on measuring video analytics like a pro!
Here are a few other video analytics that you can track:
Play Rate
This metric tells you about the percentage of people who played your video divided by the total number of impressions on the video.
Remember that video marketing is all about appealing to the audience. If you have a low play rate, then it might be time to explore new topics and types of videos that resonate with your audience better.
Social Shares and Comments
Nothing boosts your engagement better than shares and comments on social media. If someone views your video and decides to share it with other people, then you can consider your campaign successful.
If your goal for video marketing was brand awareness, then you can track these metrics to see how many people actually like your content.
Click-Through Rate (CTR)
CTR is a metric that shows you how many times viewers clicked on the call-to-action button divided by the number of people who viewed your video.
You can use CTR to determine whether your call-to-action is prominent enough. If the CTR is low, then maybe it's time to alter your video marketing approach to drive more conversions.
Let's Get to Action!
Video marketing may sound overwhelming at first, but it can be a great tool for your business. By putting a few strategies together, you can boost user engagement, brand awareness, and brand loyalty altogether.
There's no better time than now to pick up the camera and start filming. Even if you don't get it right the first time, you can always upload another video on social media!