Camera Rental Toronto
Every photographer, whether a beginner or an expert, is on the hunt to capture that life-changing shot that uplifts their profession overnight. Accomplishing these goals has become convenient and economical with our camera rental services. Origin Films, with its vast collection of photography gadgets, offers Toronto camera rental services ranging from premium cameras, lenses, and lighting equipment to tripods and drones. You are privileged to have your hands on these high-grade rental devices without splurging a bunch of dollars on purchasing them.
This affordable opportunity prepares you to conduct your photography session with top-class cameras and lenses under the finest lighting. From commercial advertisements and event coverage to large-scale film-making, our rental services let you achieve extraordinary outcomes.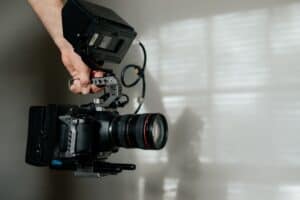 Here is what to expect from our camera rental services
Origin Films is a camera rental Toronto-based company serving a high-standing experience to film-making and photography professionals.
> A chance to rent the technologically advanced exclusive arrivals in the film production market.
> An extensive stock of gadgets to fit diverse needs from small to large-scale projects.
> We offer economical camera rentals that favour your budget.
> Support and guidance on the use of the tools from our experienced professionals.
How can we help you grow?
Camera Rentals Toronto
We have a great selection of gear, no matter how big or small your production is.