A Few Quick Gimbal Tips
Today, I'm going to talk about gimbal movements and tips and tricks regarding gimbals. I'm going to use the Crane 3S today from Zhiyun , but you can use whatever gimbal you want.
If you prefer video, you can watch a few quick gimbal tips below:
TIP #1
One of the things I like to do is raise the gimbal up high to get a semi drone shots, which looks slightly higher than human height, but not as high as regular drones. I specifically like doing these for establishing shots and if you want to go all out, you can insert a monopod beneath your gimbal, so that it helps you lift the gimbal up higher.
TIP #2
Something else I like to do is tracking shots, following a character from their front or back. You can also experiment with different focal lengths to achieve different tones.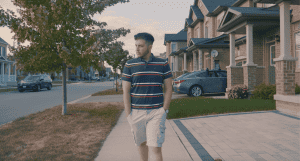 TIP #3
One of the other things I like is to try to replicate a slider shot by creating parallax between the foreground and the background. This effect usually works best with a telephoto type lens rather than a wide angle or an ultra wide lens. And you can also do this if you're shooting handheld. But the same idea applies.
FINIAL TIP
My last tip is to stabilize your shots and post even with a gimbal. Sometimes the up and down movements and the jitter still shows.
So with a reasonably set stabilizer effect, you can clean up most of these jitters in no time. All right. That's it for me. Comment down your thoughts and questions below and I'll see you next time.
If you don't like reading and prefer video, you can watch the full video here – A FEW QUICK GIMBAL TIPS. Also make sure to check out our blogs page to learn more tips & tricks and upcoming news.