What You Need To Know About The Sony A7S III
Hey guys, Will Dano here. Recently I made a video on the Cannon R5, but soon after that the A7S III got announced. And so today I'm going to bring you up to speed in case you haven't already looked into it. This is what you need to know about the Sony A7S III.
The A7S III fixes, a huge number of problems for the previous A7S II and the A7 III. This won't be a full review because for one, I don't actually have the camera, but I'll try to go over as much as possible in the shortest amount of time.
#1 The A7S III shoots at much higher bit rates
Now going all the way up to 4k, 10 bit, 4:2:2 internally at 120 frames per second. Externally, it'll be able to record sixteen bit 4k raw up to 60FPS with autofocus and no crop. That's an insane bit rate for a mirrorless camera.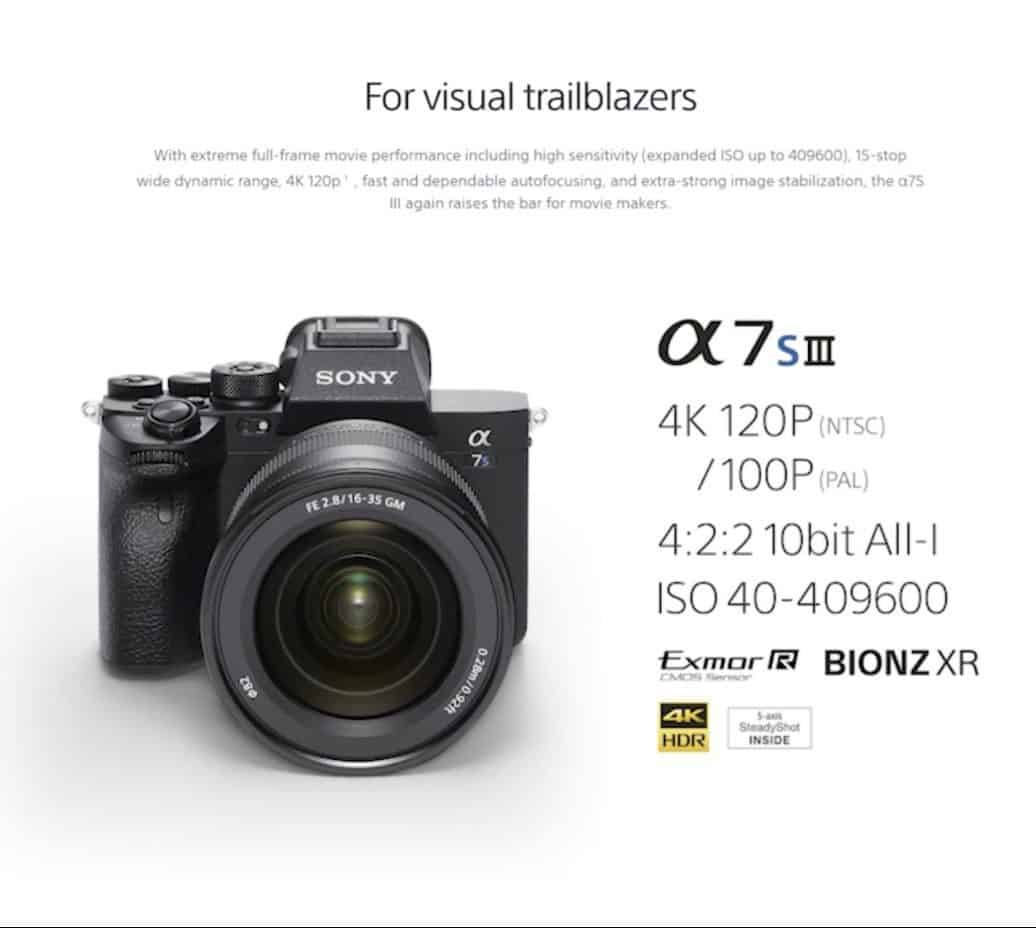 #2 Sony claims 15+ stops of dynamic range when filming in S-LOG 3
This is cinema camera level dynamic range.
#3 It has an articulating screen and a revamped menu system
The screens and the menus will also be touch screen enabled, unlike the other Sony cameras, making the camera way easier to use and get accustomed to.
#4 It barely overheats even when recording at really high resolutions and bit rates
Technically, it can overheat, but it takes way more recording time to make it overheat than the competition, mainly the R6 and R5. There's a lot of tests on it on YouTube already.
There is a lot of people who are shooting at 4K, 120FPS internally, for hours out in the sun, and they don't really get any warnings for overheating. So it's definitely promising, although it's not 100% perfect, which is kind of understandable given the size and the price range of the camera.
#5 The low light capabilities are even better than the previous A7S2 or A73.
It's pretty much usable in all low light situations.
#6 They give you the option to either use CFX press type A cards or SD cards
depending on what kind of bit rates and resolutions you want to shoot on. And the great thing is fast Sony SD cards will be able to record most of the bitrate options that are in the camera. So it's not one hundred percent necessary to buy SF express cards.
There are only two slots, but in each of the slots you have the option to put in an SD or a SF type A.
FINIAL THOUGHTS
There are a lot more updates that I just can't fit into one blog, but I'm happy to say that this camera definitely did not disappoint and it will be great competition against the Cannon lineup.
If you don't like reading and prefer video, you can watch the full video here – What You Need To Know About The Sony A7S III. Also make sure to check out our blogs page to learn more tips & tricks and upcoming news.
All right. I hope this was informative. I'd love to see your thoughts in the comments below and I'll see you the next one.